5/21/2021
Information on Coronavirus (COVID-19)
Priority Partners is tracking the coronavirus (COVID-19) situation closely. We want to make sure you have up-to-date information about vaccines, testing, and your health plan benefits.
The Public Health Emergency (PHE) for COVID-19 has been renewed through October 19, 2021. All coverage, costs and benefits affected by the PHE as indicated on this webpage will continue until that date.
All Maryland residents age 12+ are eligible to receive the COVID-19 vaccine.
Learn More
Quick Links:
COVID-19 Vaccine
Priority Partners is working hard to make it easy for you to take advantage of COVID-19 testing and vaccines and to get the health care you need during the pandemic.
Cost – Priority Partners members do not have to pay for an FDA-authorized COVID-19 vaccine.
Vaccine Types – Three COVID-19 vaccines have been authorized by the FDA. Learn more.
The Pfizer, Moderna, and Janssen COVID-19 vaccines have been thoroughly tested and found to be safe and effective in preventing severe COVID-19, and are undergoing continuous and intense safety monitoring. To date, there is an excellent safety record reported among millions of people who have received the Pfizer, Janssen, or Moderna COVID-19 vaccine.. Learn more.
Get a vaccine – Maryland sponsored COVID-19 vaccine sites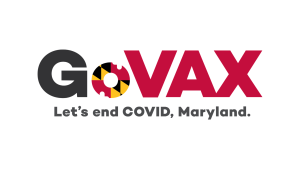 Telehealth
You can still get the care you need without leaving home. Talk to your doctor about using telehealth services. You can visit with your doctor by video. (Some doctor offices may not offer telehealth.)
Members can receive telehealth services from their home.
Members pay $0 for telehealth services.
COVID-19 Tests
Priority Partners members do not have to pay for a COVID-19 test.
Members can have a COVID-19 test from in-network or out-of-network providers.
No pre-authorization requirements for a test.
Prescriptions
No time restriction on refills. If you need to receive an early refill during the pandemic, you can.
Community Resources
During this time, you may need extra support. Use these guides to find what you and your family need:
Read updates for Maryland, news from Governor Hogan, rules and guidelines for staying safe, ways to get help, and ways you can help your community.
With Marylanders staying home, many people are struggling. Local resources offer free and reduced cost food, housing, childcare and much more. Find help near you.
The Johns Hopkins Children's Center has a list of resources for families. Find help with needs including food, housing, utilities, physical and mental health, childcare, and resources for immigrants.
Health Information Library